The Roadies team said goodbye to suits and concrete towers and hello to experiencing the greatest gifts the world has to offer.
We are motivated by the thought "at the end of the day, no one will remember how hard you work or how profitable your sales are.  What they will remember are your greatest stories."
We built Roadies to give you the stories you'll never forget.
"Some of my best memories were going with friends and hitting the road," says Roadies co-founder Lee Roth. "There's just something magical about the road trip and I thought about how can we take that magic and create an experience that would mirror the magic without the pain of driving all day and the pain of planning for weeks."
The partners are putting all their corporate and creative marketing experience to work building a company to take the road trip up a notch.
"We ultimately want to create experience that open minds and allow you to see the world differently," adds Wills. "Experiences that inspire books to be written, paintings to be painted or ideas generated for new start-ups. Our vision is to build experiences that enlighten minds, broaden perspectives and create a lifetime of stories."
Roadies is Reimagining the Road Trip.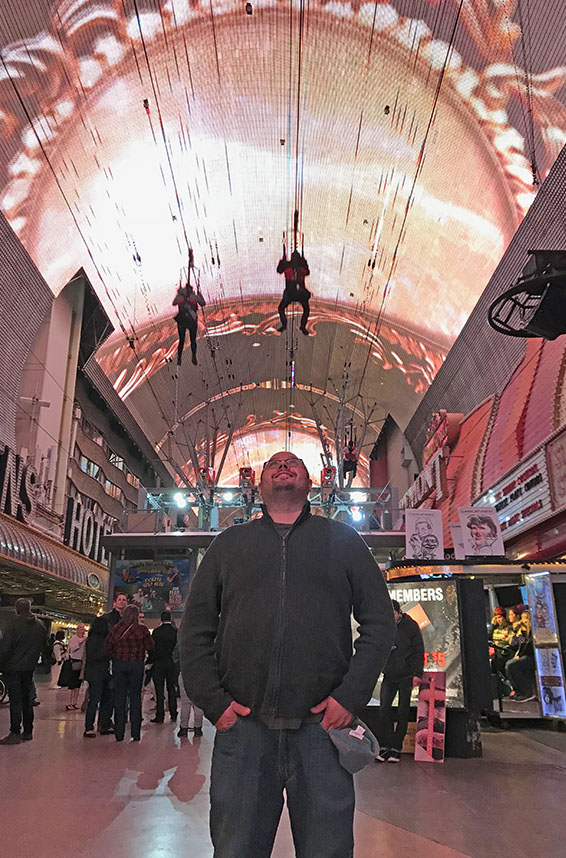 Lee Roth
Founder, Chief Explorer
The joke in Lee's house growing up was as a child as young as 3, if an adult even mentioned the word "vacation", he'd have his bag packed in 5 minutes flat. Since then, he's had wanderlust for the world - visiting every continent but Antartica (he'll get there). His father and in-laws thought Lee was crazy when he and his wife Jess told them they were quitting their jobs and traveling the world, but he never looked back.
Professionally, Lee grew up in the advertising and marketing world. He worked at agencies like Ogilvy & Mather, Wieden + Kennedy, mcgarrybowen and worked at companies like Coca-Cola and PayPal. Today, he uses his creative juices in creating the best tours, the most exciting excursions and hiring and training some fantastic tour guides.
ROADIES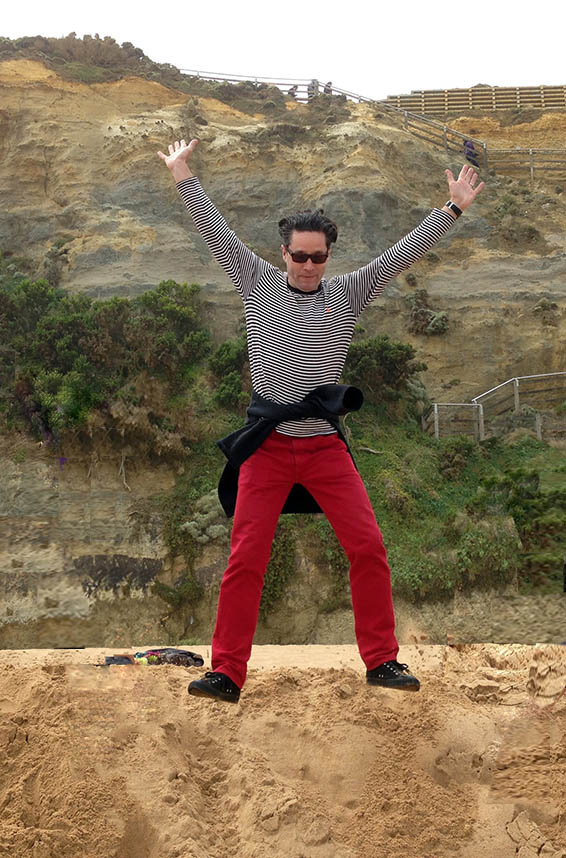 Mark Wills
Co-Founder, Chief Adventurer
Ask anyone and they all say Mark loves to tell stories. Whether it's about serving Robert Plant as a kid while working at the family pub or an arduous overnight hike (casually done by Japanese Grandmas) to see the sun rise at the top of Mt. Fuji, the one thing in common amongst them all is great stories come from great experiences. Born in Wales and having lived in London, Tokyo, San Francisco, New York, Melbourne (down under) and now Atlanta (down South), travel has provided Mark with the unique experiences that make for legendary stories. This, at its heart, is what Roadies is all about.
In addition to all the travel, Mark has found the time to have an extensive career in marketing working with some of the greatest brands in the world, including British Airways, Coca-Cola, Apple, Disney and InterContinental Hotels Group. He prides himself on creating moments and memories for all along the way.
ROADIES