We don't like to beat our own drum, but we don't mind when others do.
Read what people are saying about us as we are reimagining the road trip.

See the Sights in the Southwest and California Like a Rock Star
A new travel company wants to take you to your next outdoor adventure in a tour bus packed with resort-style comforts and rock star amenities.
The kind of tricked-out buses associated with rock-star tours will drive a new kind of road trip with the launch of the travel company Roadies.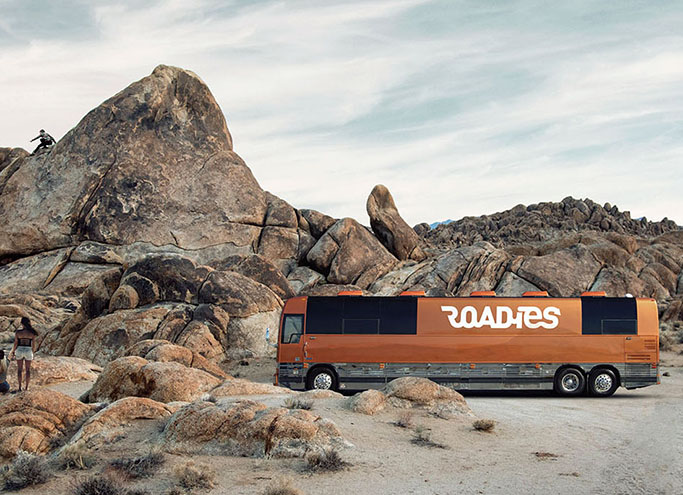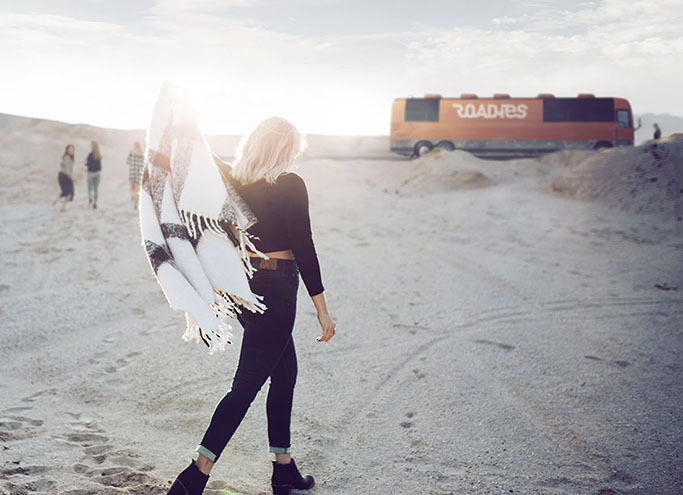 You Can Now Take a Road Trip on a Tour Bus Built for Rock Stars
It's every groupie's dream come true.
We love a good road trip as much as the next person. But there are certain aspects to road travel — cramped quarters and a lack of facilities, to name a few — that can make the experience less than ideal.

Road trip like a rock star in California
Roadies is a new tour company that lets you see America's West Coast like a star. We've all probably dreamt of kicking back in a celebrity-worthy motor coach and pulling up in one destination after the next rock-and-roll style. A new California-based travel company called Roadies is offering a similar experience, with A-list kitted-out coaches, not for stars, but for groups of traveling friends and families.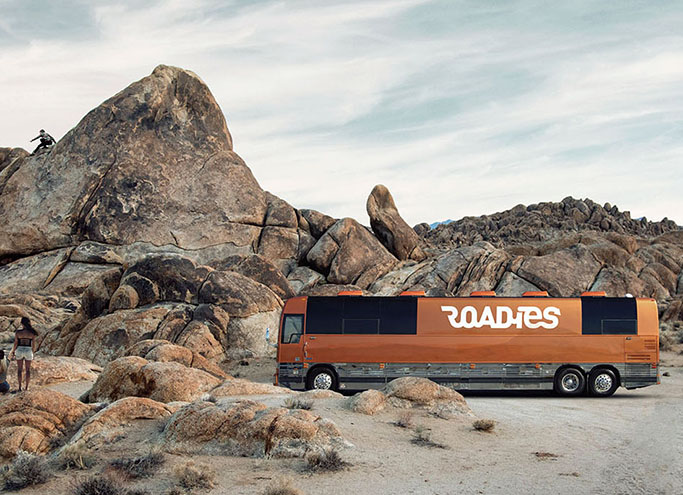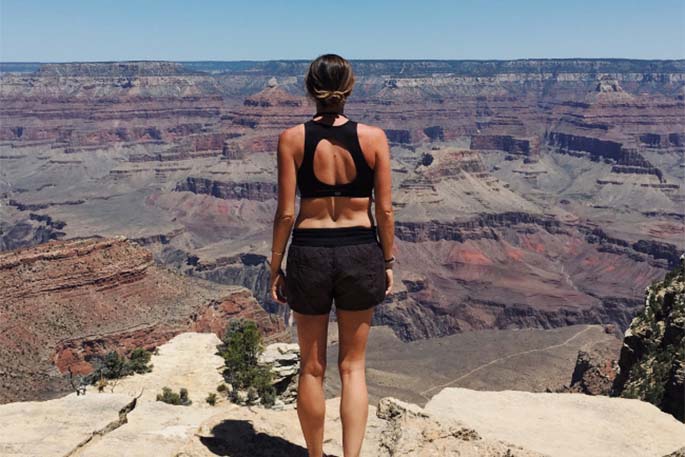 A Week In A Luxury Coach Captures Everything Sacred About Road Trips
It's 4:45 am on a luxury coach in the middle of the desert. The curtain in my bunk opens and I'm awoken by a hand on my shoulder and a familiar (if exceedingly excited) voice saying, "We're here! We're here!" I scramble down out of my bunk, delirious from the two hours of sleep I managed the night before, and run to get my backpack. I rush out of the coach to a strangely empty, but familiar, parking lot. I start running — both to warm my bare legs (it's unexpectedly cold), and to make sure I don't miss the big show.

These Vacations by Deluxe Bus Are Hotel-Meets-Road Trip Perfection
Summer vacation is about to get waaaaaay more interesting thanks to this new road trip operator.
For decades, Americans have toured the country via the great highways and winding roads, exploring notable sights like national parks and standout cities, and discovering unexpected destinations along the way.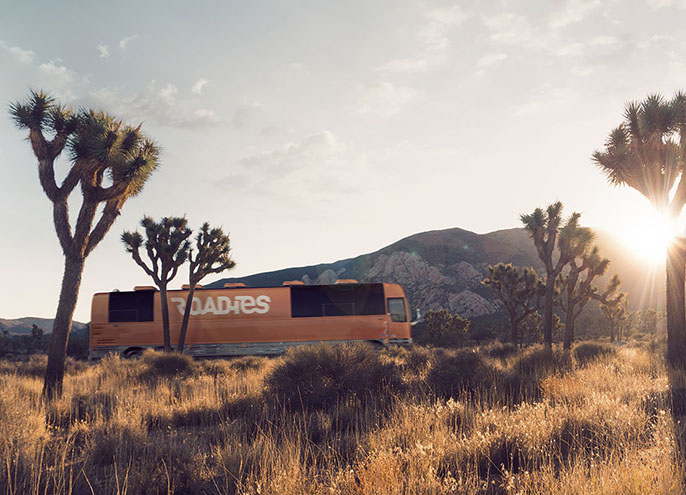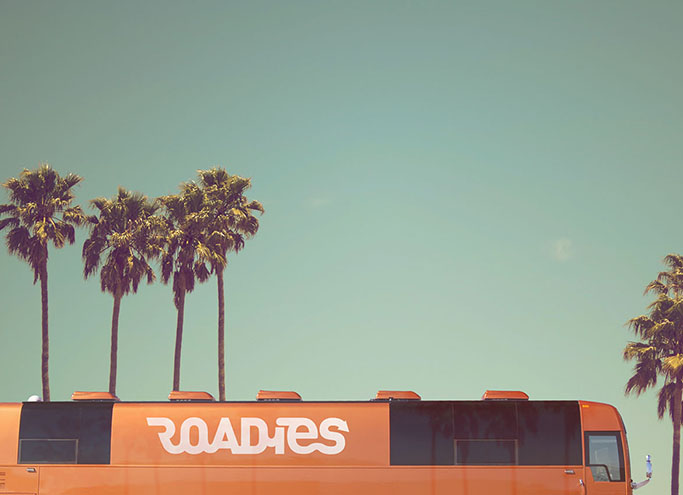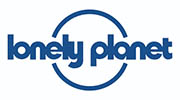 Take a West Coast road trip in a bus built for rock stars
Road trippers who want to experience the life of a rock star can soon take their own luxury tour bus around the West Coast. Roadies is a new tour company that will take groups on a road trip to some amazing places in California, Nevada and Arizona without anyone from your party having to drive. Perfect for anyone looking to live out an Almost Famous-inspired dream, the coaches are modelled on how stars travel with a lot of modern amenities.

How 'Roadies' Plans To Take The Road Trip Experience Up A Notch
The first big solo trip I ever took was with a hippie outfit based out of San Francisco called The Green Tortoise. The idea of that tour was simple: 40 or so itinerant travelers piled into a giant bus, zigzagging across the country, stopping at National Parks, hot springs, and dive bars, driving only at night, while the passengers slept. On my tour, way back in '99, I visited the Grand Canyon for the first time, hooked up with a Swedish au pair, and made a handful of friendships that have endured the decades.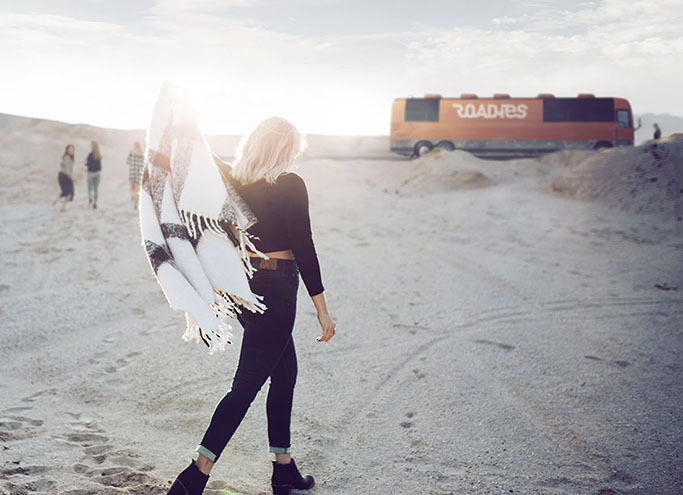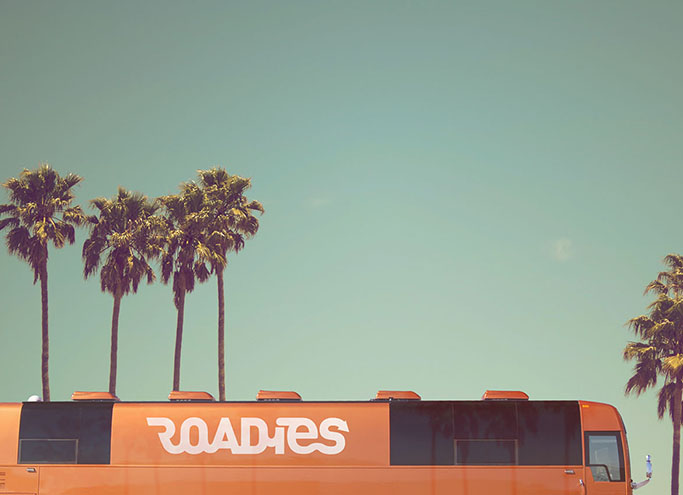 This Company Wants to Put Together a Next-Level Road Trip for You and Your Friends
"So, me and my buddies went on this road trip …"
Few phrases captivate an audience quite like those 10 simple words. Since the days of Odysseus, there is no type of journey that is more revelatory, definitive, or downright hilarious than one that involves a couple of friends, an open mind, and the stops, for better or worse, between "Point A" and "Point B."

For new tour company, buses serve as the rolling hotel
Roadies, a new Los Angeles-based travel company, launched Monday as a road trip-style tour concept whereby passengers overnight in a luxury motorcoach outfitted with sleeping quarters.
The Roadies motorcoaches are equipped with 11 sleep pods, a bathroom and shower, flat screens TVs, WiFi access, books, games, and a variety of food and snacks. Coaches will park at hotels where passengers will have access to amenities like pools, gyms, restaurants, bars and spas at no extra charge.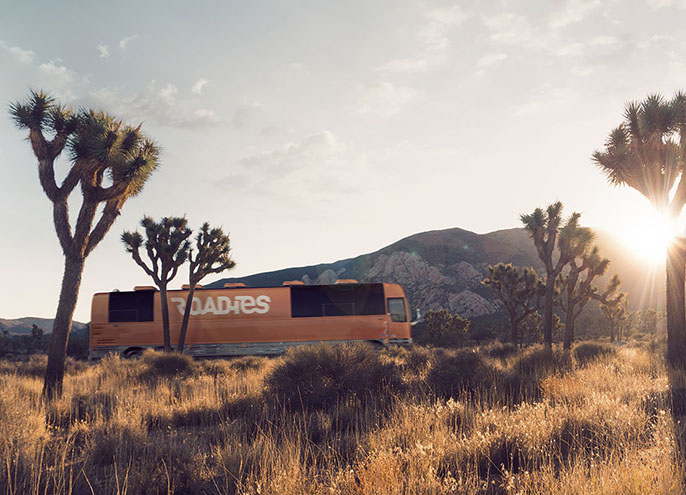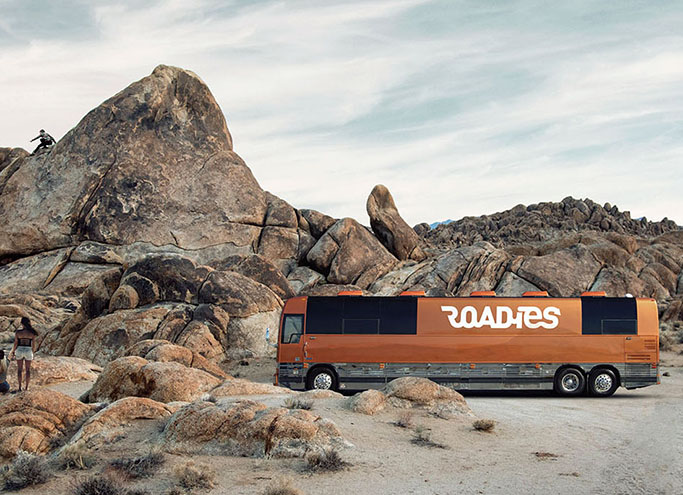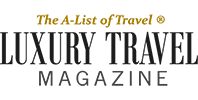 Travel Like A Rock Star with Roadies
Roadies is a new experiential travel company set to transform the road trip concept and inspire travelers to rediscover the true meaning of exploration. A Roadies journey is complete with authentic experiences curated by the friendliest of Tour Managers on a luxury motor coach that is built for rock stars but designed for travel with friends or people from all around the world. Roadies takes the planning and driving out of the road trip and reimagining the road trip with luxury and experiences that provide legendary stories.

ROADIES WANTS TO REVIVE THE GOLDEN AGE OF COACH TRAVEL
Before rockstars flew on private planes and attended daily personal-training sessions and refrained from eating gluten, there was the tour bus.
It was big. It was mysterious. And it was the most opulent and venerable way to travel about these United States.
And now it's getting a revival, thanks to Roadies, the company that ferries intrepid travelers around the American Southwest aboard lavishly appointed "coaches."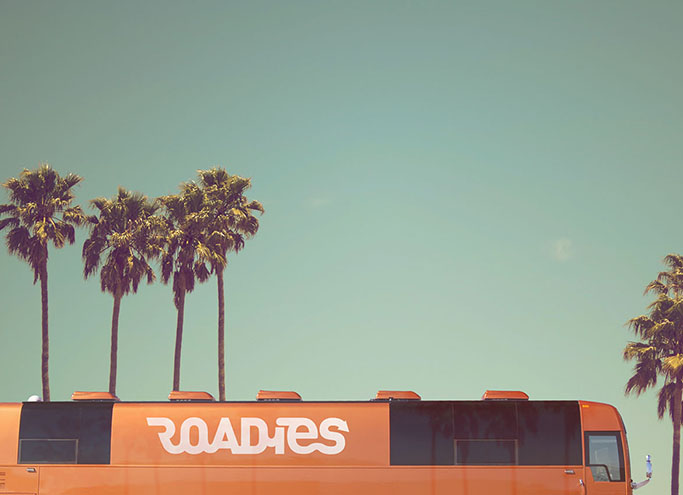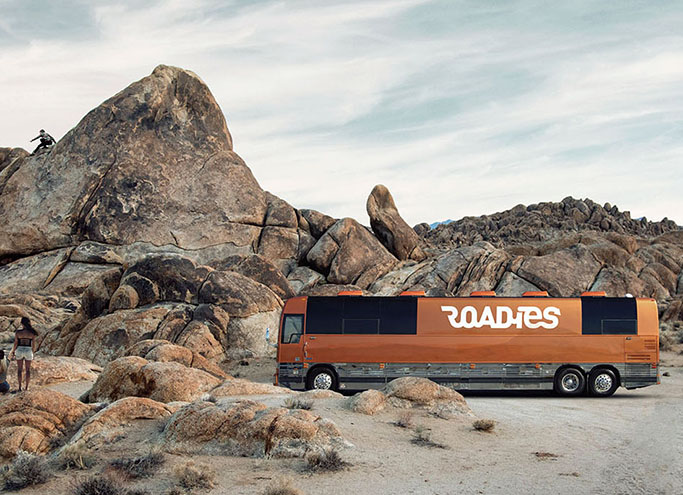 New Tour Company Roadies Debuts for Millennial Market Road Trips
A new travel company has launched that is reimagining the road trip. Roadies says it wants to inspire millennial travelers to rediscover the true meaning of exploration with journeys curated by tour managers on a luxury motor coach built for rock stars but designed for travel with friends or people from all around the world.